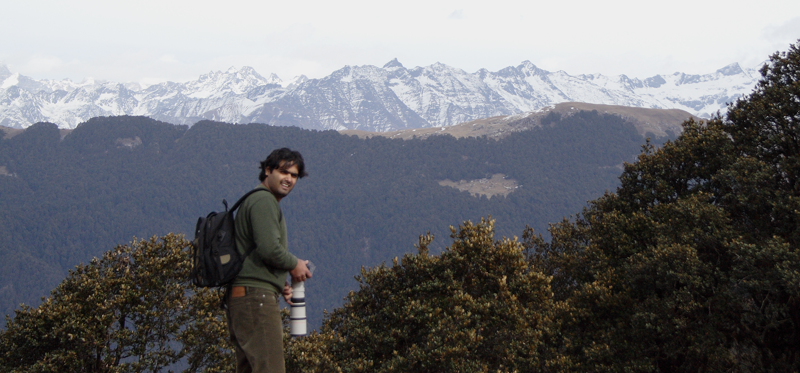 Thank you for visiting HillBird.com!
My name is Gaurav Sharma. I am a nature photographer, and a nature and wildlife enthusiast with a special interest in Himalayan birds and wildlife, conservation and natural history. I have been into nature photography since 2004 and HillBird.com showcases my photography on the web. An Engineer by profession, I currently live and work in Bangalore, India.
I was born and brought up in Mandi, a historic town built on the banks of river Beas in Himachal Pradesh. Himachal, which literally means abode of snow, is a beautiful hill state in India's Western Himalayas. I hope my photography will help us understand the need for conservation of the fragile ecology and rich natural heritage of this region.
Copyright and Licensing: I reserve the full copyright of all images posted at HillBird.com. High resolution images for authorized use can be provided upon request by contacting me.
You may share your thoughts on the work presented here by writing to me at

. This site continues to be updated periodically so please do visit again. Thanks again for visiting HillBird.com!
Last Updated: 07/01/2013